Omega Auto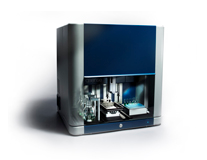 A fully automated Quartz Crystal Microbalance with Dissipation Monitoring (QCM-D) system for real-time characterization of interfaces and molecular interactions.


---
---
4-channel Quartz Crystal Microbalance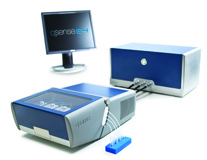 A 4-channel quartz crystal microbalance for rapid analysis of molecular interactions at surfaces. Four sensors enable four simultaneous measurements performed in parallel or series. It can be used with the optional open, humidity, window and electrochemistry modules that enable applications with specific measurement requirements, as well as combining QCM-D measurements simultaneously with other techniques.


---
---
Single-Sensor Quartz Crystal Microbalance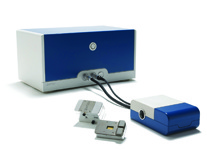 A flexible, single-sensor microbalance system that enables accurate QCM-D measurements of real-time molecular interactions. Our QCM-D systems characterize the surface interactions and reactions in terms of structure and mass, and provide novel insight on viscoelastic properties and assembly of many surface substrates before, during and after interaction.


---
---
*Pictures shown above are for reference only. Actual product may differ slightly.
*Some products may not be available in all countries. Please contact us for further information and clarification.